Skating and cross-country skiing
Whether quick and sporty in skating style or rhythmically elegant in classic style: Cross-country skiing is fun, healthy, and gets your heart and circulation pumping. It also makes you use almost every muscle in your body. Right on the doorstep of our hotel in Untermoj: the Passo delle Erbe/Würzjoch cross-country ski trail! And the surrounding area offers everything else you might want, too: from easy trails to challenging routes with steep ascents. Cross-country ski schools and equipment rental make sure you have everything you need.
St. Vigil cross-country ski trail
Length: 11.3km
Duration: 3:14h
Difficulty: moderate
Halsl hut-Passo delle Erbe/Würzjoch-Russis crossroads trail
Length: 16km (round trip)
Duration: 3:50h
Difficulty: moderate
Length: 3.4km
Duration: 1:19h
Difficulty: moderate
Armentarola cross-country centre
The trails in the cross-country centre extend approximately 26km through meadows and forests at the foot of the Conturines, Lavarella, and Settsass mountain range.
Want a spot of wellness for tired legs? No problem! After a day out in the fresh winter air, soothing warmth awaits you in our Finnish sauna or on the infrared lounger. Take a look here!
ski areas in Val Badia/Gadertal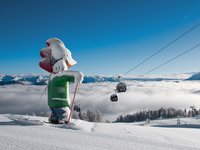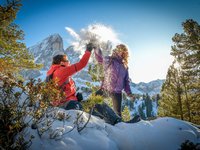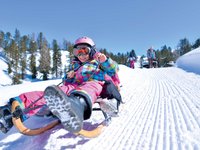 Dolomites UNESCO World Heritage